Privacy tools One of our goals is to give users meaningful choices to protect privacy.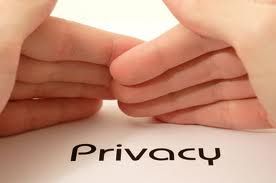 Here are some links to popular tools that will help you control your information :-
Google Dashboard
Find the answer to the question, "What does Google know about me?" by visiting the Google Dashboard, which shows you information stored in your Google Account. From one central location, you can easily change your privacy settings for services such as Blogger, Calendar, Docs, Gmail, Picasa, and Profiles.
Ads Preferences Manager
View and edit the information Google uses to show you interest-based adverts on websites in Google's advert network. Add or remove interest categories associated with your web browser, or opt out of seeing relevant adverts altogether.
Data Liberation Front
We think you should be able to control the information you store online. Learn how you can move your data in and out of Google products.
Keep My Opt-Outs
Install this Chrome extension for a one-step, persistent opt-out of advert personalization performed by companies adopting the industry privacy standards for online advertising.
Encrypted search
Encrypt the search traffic between your computer and Google, helping to protect your search terms and your search results pages from being intercepted by a third party. Try a more secure and private search experience.
Incognito mode in Google Chrome
When you want to browse the Internet in stealth mode, Google Chrome offers Incognito browsing. Pages you open and files you download while in Incognito mode aren't recorded in Chrome's browsing or download history, useful if you're planning a surprise birthday present or party!
Street View Blurring and Takedowns
We automatically blur identifiable faces and license plates in Street View to protect individual privacy. We also provide easily accessible tools so you can request further blurring of any image that features yourself, your family, your car or your home. You can also request the removal of images that feature inappropriate content.
Unlisted and Private Videos on YouTube
YouTube was created for people to share ideas with the entire world. But sometimes you might just rather share it with a small group of friends or keep it to yourself. You can do that by choosing either unlisted or private when you upload your video.
Web History Controls
If you're signed in to a Google Account and have turned on Web History when you search, it helps you see your previous search terms and which results you've clicked on. We provide you control by letting you delete individual entries, pause collection, or opt-out of the service altogether.
Off the Record Gmail Chats
Don't want Gmail chat conversations to be stored in your account? Choose to chat "off the record". You and your Gmail friends can see when a chat is taken off the record, and you'll be instantly notified if your friend decides to chat on the record again.
Google Analytics Opt-out
Google Analytics generates statistics about visitors to websites, such as the number of page views or times of peak traffic. If you don't want your anonymous browser data to be collected by Google Analytics when you visit sites that use Google Analytics, you can install an opt-out in your web browser.
Search Personalization Opt-out
Sometimes we personalize search results based on your previous activity in order to better help you find what you're looking for, even if you're not signed into a Google Account, but if you'd rather we didn't do this, you can disable the feature altogether.
Control Your Location in Google Latitude
Google Latitude makes it easy to share your location with your family and friends in real time. You can adjust your privacy settings in Latitude so that you share as much or as little about your location as you want, with whom you want.